What is sleep paralysis? How does it occur? How to Prevent it?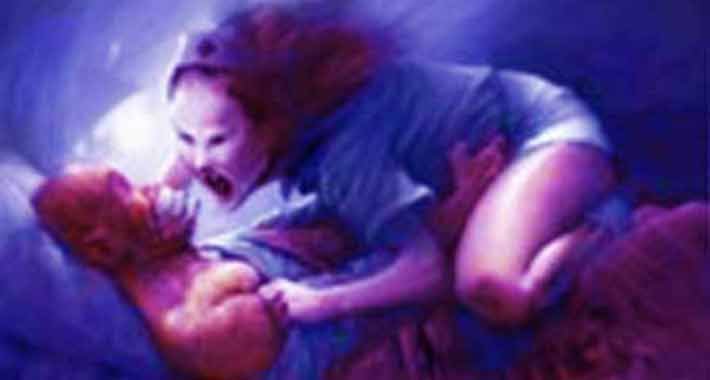 What is sleep paralysis? How does it occur? How to Prevent it?
sleep paralysis, "Distressed and fearful dream, nightmare" with the other meaning, "a messy, distressed mood state," he is called. It can also be described as a difficult situation. How does this occur and how we can get rid of this situation, especially during the Astral Travel work.
First, let us focus on the physiological causes.
When a condition occurs during sleep, which may cause discomfort to the body,
When you need to go to the sink,
When part of our body is open and cold,
In this and similar situations, we postpone our physical needs due to the weight of sleep. In the meantime, the person who is in heavy sleep with the need warnings coming from the physical body can experience the catalepsy (first stage in the hypnosis – stiffness state).
The connection between the body and the body that we call energy body during sleep is a different dimension with the closure of consciousness. If excessive stimuli cause consciousness to be opened before normal; This can happen if the consciousness is opened early or the energy is withdrawn to its early position.
Event and Factors in Sleep Paralysis
Among the factors that cause this to happen, we can add to the problems that are experienced in daily life and subconscious, along with physical reasons, troubles and uneasiness raised by unresolved issues. Such situations can cause such events to disrupt the quality of sleep.
When such a problem occurs, it must be calm, should not react in any way, and observe and wait. We all know he disappeared after a while.
Other than that, the real nightmare that concerns us is the one related to the Jinn. Since there is no academic study in the field of parapsychology in our country, only physiological and medical reasons related to nightmares are discussed. I live very personally and I can write about it very comfortably because I stand on it in detail.
Whether it is Astral travel studies or other parapsychological studies, as the 3D material inhabits the outside of the realm, the entities outside the realm are able to influence the person more easily. We can explain this with the simple example.
You see a fire in the distance, but only when you see the light is not affected by the heat. If you get close, not only the intensity of the light, but also the intensity of the heat begins to affect you. This effect is directly proportional to your distance. You may think this is mutual.
The Effects of Paranormal Studies on Sleep Paralysis
We may be exposed to this effect or effects from our attempts to go out of the third dimension from the moment we start our work. If we express these works as a 100-step ladder, it is to step into the first step to investigate and start doing things. As we make exercises and progress, we begin to climb up the steps and approach the outer realm of the 100th level. Not only do we naturally come closer to us in the realm.
For these reasons, the person may be exposed to certain effects. A person's spiritual structure or general life is an important element that determines how these effects will be. If a person has a spiritual shield, if they have a religious life, these influences can also be seen in the form of spiritual aid, or if the person's spiritual structure and aura are strong, they may not be exposed to negative effects or become more vulnerable if they do not have a spiritual shield.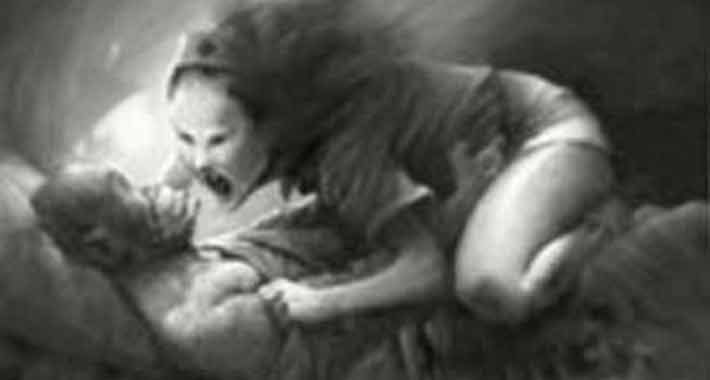 So how does this state of sleep paralysis occur?
What is sleep paralysis? How does it occur? Is there an effect of jinn on sleep paralysis?
The effects of the jinn directly on the substance world are not possible because they are not able to have a material influence on the 3rd dimension of an entity outside the 3rd dimension. In order for this to happen, extraordinary conditions are required, as this is outside of our scope (I am in the same position as when we are influencing the matter when we are in the 5th dimension)
The easiest and the simplest way for us to influence us is to make us feel fear. In short, they use the fear mechanism. Since they can influence our dreams with telepathic effects, it is possible for us to exhibit complex and fearful dreams, as I mentioned above, this is connected with the spiritual structure of the person and the power of the spiritual shield. In daily life, they can influence the soul and sleep with the soul. In order for us to have a cataleptic effect (the neural movement mechanism on our body) we need to lose our control, our coolness, and the excitement and panic for this. First they have a telepathic effect (someone is watching you, someone is watching you, there is someone inside, etc.).
Fear Factor and Fear Mechanism in Sleep Paralysis Formation
What is Sleep Paralysis ? How does it occur?
Fear and the Beginning of Sleep Paralysis! Horror is one of the biggest factors in the occurrence of Sleep Paralysis events. If the person is strong enough or has had experience against similar situations before, it exceeds the later stages. In this case, if the person is really scared, the brain starts to secrete chemicals that will activate the defense system to protect the health of the human being. that moment is the moment when a person loses control and at a time the person loses all control of fear and panic.
A more severe effect can start now. This effect is a catalytic effect on the nervous system, whether telepathic or kinetics, and the person is stiff. This is also the case because the energy body and the substance coincide with the moment when the body is trying to come together timelessly and is not fully engaged.
When this situation is experienced, it feels like someone is sitting on one, squeezing someone's throat or feeling someone is lying on it. This is not a real material influence, whether in the realm of the world or in the realm of substance. In this dream, when we cut our hands with a knife, we can be like the pain of our hands. In fact, we do not stop, but we feel the pain. This is similar to what happened. We do not sit on the size of the matter, but because we are exposed to an effect similar to that of the people under deep hypnosis, we perceive it as real in the dream.
What Do You Need To Get Rid Of?
So what should be done in this case. The first thing that comes to mind is to read prayer naturally. However, those who know that it is not very easy to do that at the moment know. If you can read it, it is very good, but if you get enough of calm and coolness and control to complete the prayer, you will also get rid of this situation. Getting rid of this situation requires acquired experience.
It should be calm, it should be known that this situation is natural and only what is experienced should be observed. It is not easy to do these things who are still, silent and uncontrolled that they can maintain a simple way of peace and fear in a panic. But do not worry over time, one can learn it.
Everyone from a dark room gets scared and uneasy because we don't know what's inside. When we know we can defeat this fear. Some things can be experienced and eliminated.
At that moment, everyone starts to fight, try to stand up, if you have a duvet or cover to throw it, try to get help yelling; You try to move your hand to move your hand to open your mouth, you try to have at least one part of your body. But they are all futile and, worse, you think that as you try to do them, you do it in the realm of emotions. But what you can actually yell, what you can move a place.
Passive Resistance in Sleep Paralysis Events
You can get rid of this cataleptic level by giving calm and positive insights to yourself. Try to make connections about real and everyday life. Remember what you did that day, just try to think of different things, and remember that this will happen after a while. Nobody stays in this situation after a while the brain will take action if you can not control it and take measures to save you from this situation.
Either you will fall asleep again or you will receive a warning from the neurons so severely; You will start to move your places out of the realm. After this phase, you will slowly come to you, either in fear or panic, in blood or sweat, or in a way that gives you calmness.
What is sleep paralysis? How does it occur? How to Prevent it?
Original Article: https://www.parapsikoloji.net/karabasan-nedir-nasil-olusur/
Translated by Google Translate